Eco Fabrics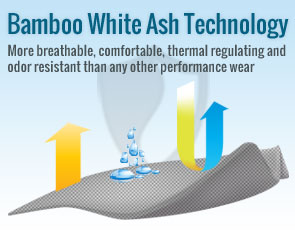 DannyShane Cycling Jerseys - Why Bamboo?
DannyShane cycling jerseys are made from 50% Bamboo White Ash (BWA), the latest innovation in natural performance fibers. Bamboo is the perfect choice because it is an eco-friendly, quickly renewable, green alternative to chemicals. Bamboo forests, with their many shoots and rapid growth, are completely renewable within 4-5 years.
Bamboo white ash also provides cyclists with many comfort and performance benefits, including:
Naturally wicks moisture rapidly to keep you dry (without any irritating chemicals)
Captures odor (naturally anti-mocrobial)
Provides thermal regulating benefits
Fibers are durable and long-lasting
Creates high breathability
Provides natural UV protection
Provides ultra soft comfort
BWA is in every weave of fabric and does not wash out like competitors' chemical rinses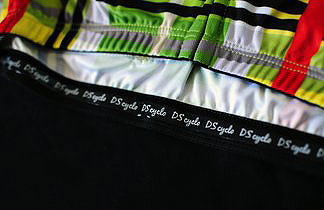 While other cycling garments may contain wool or up to 10% bamboo, our fabric is made from 50% bamboo white ash. This makes the DannyShane roadwear collection more breathable, comfortable, thermal regulating and odor resistant than any other performance wear. The moisture-wicking capabilities of bamboo far exceeds that of cotton, wool or any other material. In fact, bamboo absorbs 60% more water than cotton, keeping skin dry, comfortable and cooler in hot temperatures - warmer in cool temperatures.
DannyShane Cycling Bibs
Cycling bibs require a degree of micro-compression that is not available in a bamboo blend fabric, so DannyShane went in search of the most environmentally-friendly material we could find that did not compromise bib performance. The result is an original design of DannyShane cycling bibs made from Italian fabric that is Bluesign® certified and a blend of Lycra (10%) and 100% recycled nylon (90%).
Our Commitment to the Environment
As cycling enthusiasts who enjoy and respect nature, DannyShane is committed to being an eco-conscious company that creates innovative cycling apparel made from a high percentage of rapidly renewable and/or recycled materials. We are equally committed to conducting all aspects of our business with sound environmental practices, such as using electronic means as much as possible, using recycled shipping materials and recycling in our offices and warehouse.